Bcard has conducted its first contactless transaction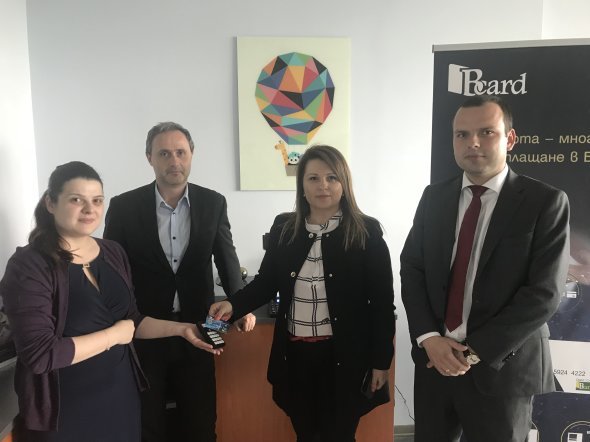 On May 21st 2019, at 16:28, in the presence of Mrs. Stoilka Arsova, Director "National Card Scheme Bcard", Mr. Nestor Dinkov, Manager Certifications "National Card Scheme Bcard", and representatives of Datecs Ltd., was conducted the first contactless transaction with a Bcard card – brand of the Bulgarian National Card Scheme. The transaction was conducted on a Datecs POS terminal, through its service DatecsPay,
The new Bcard contactless technology is based on the PURE technical specification of Thales (former Gemalto), according to the requirements of National Card Scheme Bcard, with system adaptation and integration tests at BORICA AD.
On the way is the certification of all other POS terminal vendors on the market and the mass deployment of the Bcard contactless technology on the terminal infrastructure in the country.
Three new Financial Institutions are certified for issuance of the new contactless Bcard card - Municipal Bank AD, Transcard Financial Services EAD and EasyPay AD. Thus, the number of Issuers offering Bcard cards grows to six, including also Central Cooperative Bank AD, Easy Payment Services Ltd. and BNP Paribas - Sofia Branch.